Wythe County Historical Reviews
The Wythe County Historical Society has the Spring 2021 issue of the WCHS Review available. Get your copy of the latest issue for $10. WCHS members get a printed copy of each Review as part of their membership. Reviews make wonderful gifts and are available at the WCHS Research Library, located within the Heritage Preservation Center, 115 West Spiller Street, Wytheville.
---
Research
Wythe County Historical Society
Research Library
Heritage Preservation Center
115 W. Spiller Street
Wytheville, VA 24382

Hours:
Open Mondays-Tuesdays from 10-4.
Call For Appointment
Phone: (276) 228-6061
E-mail: wch_library@wytheville.org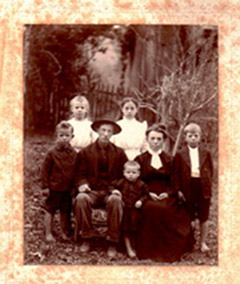 Join the Wythe County Historical Society!
Click here for details!
Visit the resources of the Wythe County Historical Society Library where researchers may consults books, periodicals, family files, obituary files, budget files, CD-ROM programs, computerized indexes, photographs, postcards, newspapers, maps and many records. Discover a wealth of information about the history of Wythe County and surrounding areas. Visitors are welcome to research in the Library at no charge but donations are gladly accepted. There is a charge for copies.
If you are unable to visit the Library, you may mail or e-mail brief questions concerning your family research to wch_library@wytheville.org or Wythe County Historical Society, Library Chairperson, 115 W. Spiller Street, Wytheville, VA 24382. Questions sent by mail must be accompanied by a self-addressed, stamped envelope (SASE). Pertinent dates and any other information that would be helpful to the researcher should be sent with your request.