THE HALLER - GIBBONEY ROCK HOUSE MUSEUM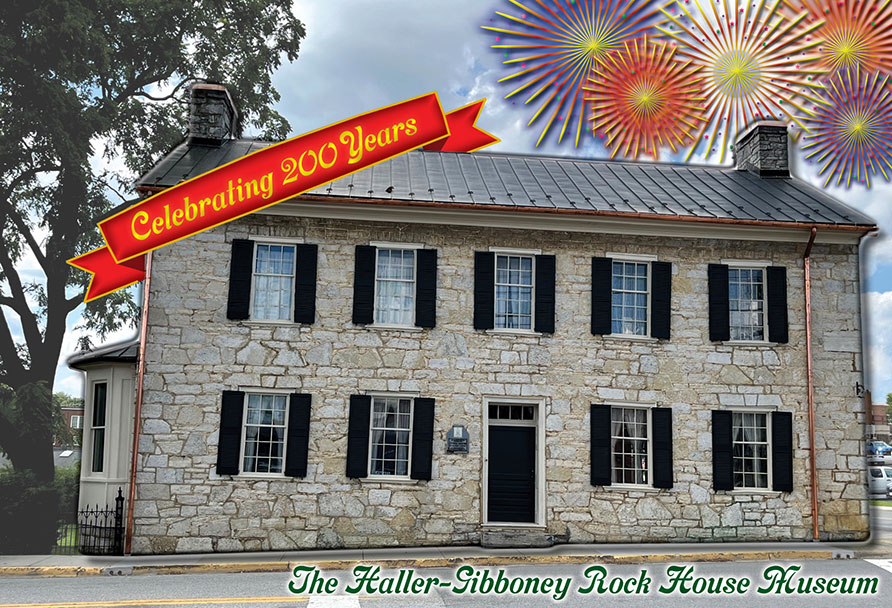 205 E. Tazewell Street
Wytheville, VA 24382
The home of Wytheville's first resident physician, the Haller-Gibboney Rock House has played a significant role in Wytheville's history since its construction in 1823. Dr. John Haller served his community as a country doctor, county coroner and delegate to the Virginia Legislature.
During the 140 years that the Hallers and their descendants, the Gibboneys and Campbells, lived in the home, they responded to the needs of their community by using their home as an infirmary and school during the Civil War years and as a boarding house when Wytheville became a popular summer resort. As a Registered Historical Landmark, the home now serves as a museum containing over 1,400 original artifacts and period furnishings. The purpose of the Haller-Gibboney Rock House Museum is to preserve its collections, structure and grounds in a manner that promote understanding and appreciation of family life in Wytheville within the context of the events of the 19th and early 20th centuries.
Please allow at least 30 minutes for a guided tour.
COMING SOON – HALLER FAMILY DISCOVERY LAB!
---
THE THOMAS J. BOYD MUSEUM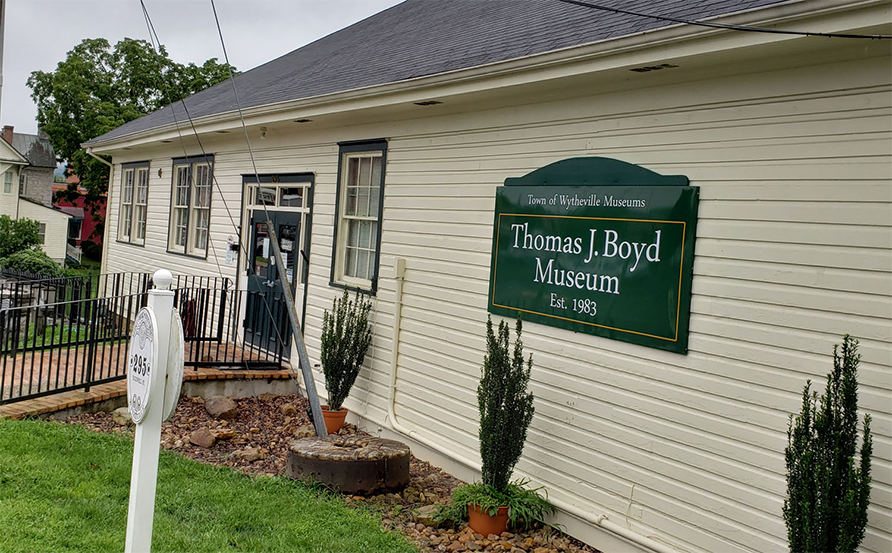 295 Tazewell Street
Wytheville, VA 24382
The Thomas J. Boyd Museum opened in December 1983. Located beside the Haller-Gibboney Rock House, the Boyd Museum is named for Thomas Jefferson Boyd who is known as the "Father of Wytheville." He was an attorney, Town mayor, surveyor, hotel builder and Virginia Legislator.
In addition to information about Thomas J. Boyd, the museum contains a large collection of artifacts within exhibits on mining and military history, milling and energy, communications and the polio epidemic in Wythe County. A new exhibit features the wood creations of the late Harlan Clemons.
Be sure to ask for a Downtown Wytheville Walking Tour/Scavenger Hunt Map!
---
THE GREAT LAKES TO FLORIDA HIGHWAY MUSEUM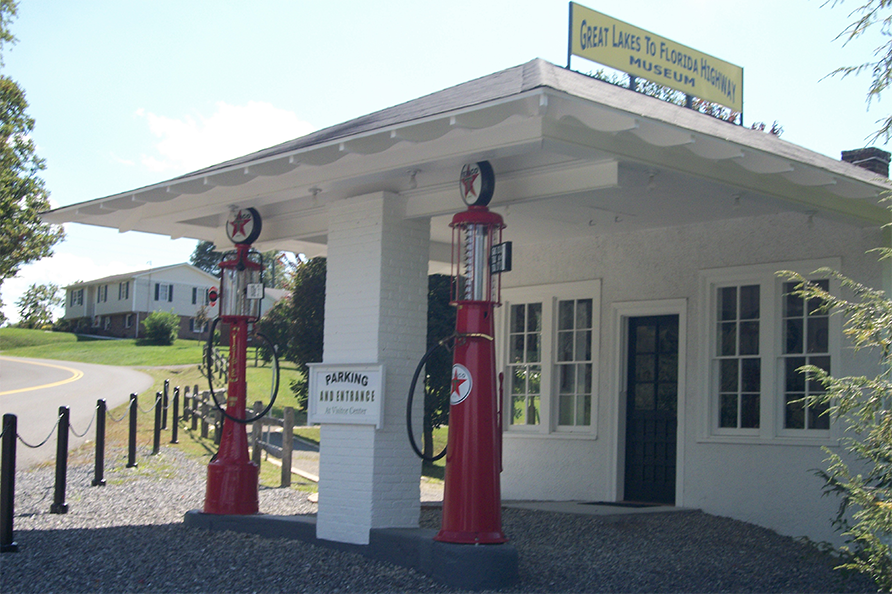 975 Tazewell Street
Wytheville, VA 24382
The Great Lakes to Florida Highway Museum opened August 20, 2011. The third museum owned and operated by the Town of Wytheville offers visitors a chance to return to the days when the Great Lakes to Florida Highway (Route 21) was the main route from Ohio to Florida. Original artifacts, newspaper clippings and exhibits tell the story of the development of Route 21 and Interstate 77.
The gas station, which started out as a Texaco station, was built in 1926. About 1934, the station changed from Texaco to Esso. Candy and other snacks were added in the 1940s. By the 1950s, the gas station was phased out, and it became a small grocery store.
---
COMING SOON! Homestead Museum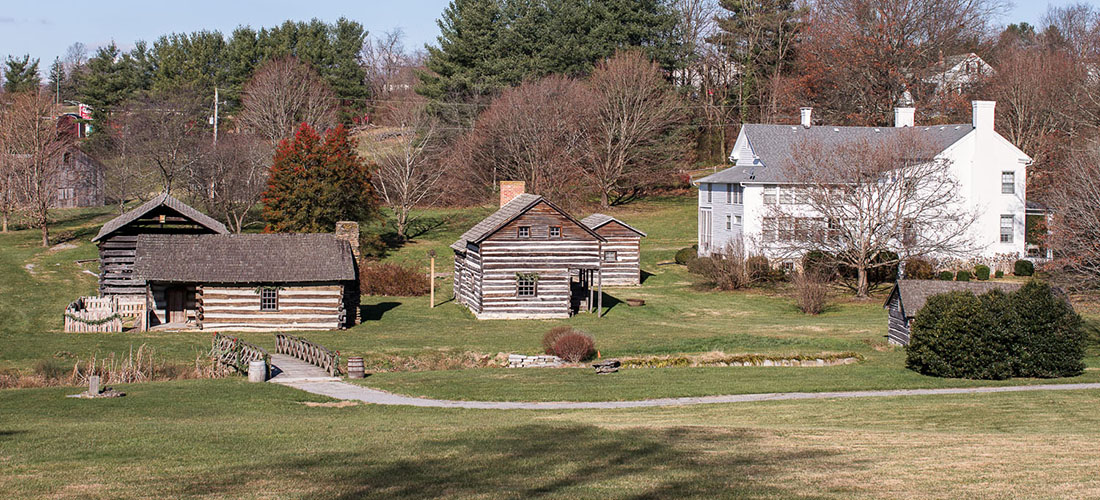 1125 Tazewell Street, (Entrance & Parking- Wytheville Visitors Center, 975 Tazewell Street)
Wytheville, VA 24382
10-acre interpretative site depicting rural life from the late 1700's to the mid-20th century. Unlimited educational opportunities for visitors of all ages. Public tours, student field trips, group tours available. Quarterly themed events.